Frequently asked questions
What is the difference between CBD, Delta 8 and THC
---
To add a ne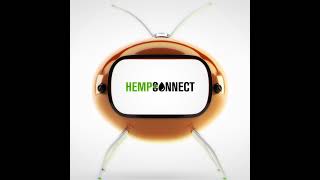 w question go to app settings and press "Manage Questions" button.
---
How long does it take to kick in?
---
Edible cannabis must be ingested and metabolized by the body. Many people think that consuming a THC infused edible on an empty stomach will increase the overall intensity of the effects. Experts suggest that you should consume a fatty snack about 5-10 minutes before you take an edible. It increases the bioavailability of your dose, which means you can experience better results. A piece of cheese is a quick and easy snack that can help improve THC absorption from edibles. While your body is metabolizing the edible cannabis, it acts as a slow-release mechanism. Unlike smokable marijuana, edibles have a slower onset, but the effects last for a more extended period. That makes edibles popular for people taking medical cannabis for pain relief or reducing nausea or anxiety symptoms.
---
How much should I take?
---
This dosage chart makes slight modifications in text to the one created by Healer.com. Dose Expectation Who for? 1-2.5mg THC Mild relief of medical symptoms Improved focus/creativity First-time consumers Microdosers 2.5-15mg THC Stronger symptom relief Euphoria Impaired coordination and perception Persistent medical problems Restless sleepers Socializers 15-30mg THC Strong euphoria Unwanted negative effects Impaired coordination and perception Experienced consumers Patients with tolerance Insomniacs 30-50mg THC Very strong euphoria Strongly impaired coordination and perception Patients with poor GI absorption Users with high THC tolerance 50-100mg THC Extreme side effects Serious impairment Experienced THC users only Patients with conditions needy potent dosage
---
What are the Dinners like?
---
We have 7 different Menus to customize your 5-course Infused Dinner to fit your event perfectly. We have a minimum of 10 people at $75 a person We have done Harry Potter Themed, Baked Bingo Brunch, Murder Mystery Boat Party and many more. We also offer Dinners for 4 to-go. Sign up for an Event Consulation now!
---
---